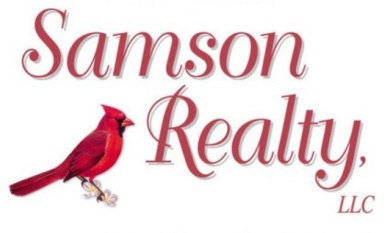 Featured Northern VA REO Foreclosure Listings:

John Thompson - VA REO Specialist - Samson Realty, LLC
14526 Lee Rd., Suite 100 - Chantilly, VA 20151
Cell: 703.606.0475 - Fax: 703.896.5037

"I don't just List REO Properties ... I Market and I Sell REO's!

REO - Real Estate Owned - Corporate Owned - Bank Owned - Foreclosures - Pre-Foreclosure - Short Sale



Real Estate / REO Foreclosure Quotations
"Every person who invests in well-selected real estate in a growing section of a prosperous community adopts the surest and safest method of becoming independent, for real estate is the basis of wealth."
Theodore Roosevelt (1858-1919)


My Primary Northern Virginia REO Service Areas

REO Alexandria, VA
Landmark, Lincolnia, Old Town, Parkfairfax, Skyline, West End
REO Arlington County, VA
Ballston, Buckingham, Cherrydale, Clarendon, Courthouse,
Crystal City, East Falls Church, Rosslyn, Shirlington, Westover

REO Fairfax County, VA
Alexandria, Annandale, Baileys Crossroads, Burke, Burke Centre, Centreville, Chantilly, Clifton, Dunn Loring, Fair Oaks, Fairlakes, Fairfax, Fairfax City, Fairfax Station, Falls Church City, Falls Church, Franconia, Franklin Farms, Great Falls, Herndon, Lorton, McLean, Mount Vernon, Newington, Oak Hill, Oakton, Reston, Springfield, Tysons Corner, Vienna,

REO Loudoun County, VA
Ashburn, Ashburn Farm, Ashburn Village, Aldie, Arcola, Belmont Ridge, Brambleton, Broadlands, Cascades, Chantilly, Dulles, Hamilton, Hillsboro, Lansdowne, Leesburg, Loudoun Valley, Lowes Island, Lucketts, Middleburg, Paeonian Springs, Potomac Falls, Purcellville, River Creek, Roundhill, South Riding, Sterling, Sterling Park, Taylorstown, Waterford,

REO Prince William County, VA
Braemar, Bristow, Bull Run Mountain, Catharpin, Dale City, Dominion Valley, Gainesville, Haymarket, Independent Hill, Lake Manassas, Lake Ridge, Manassas, Manassas Manassas Park, Nokesville, Occoquan, Sudley Place, Sudley Manor, Thunder Oak, Victory Lakes, Virginia Oaks, Woodbridge

REO Fauquier County, VA
Marshall, New Baltimore, The Plains, Upperville, Warrenton
REO VA Secondary Service Areas

Clarke County, VA; Culpeper County, VA; Frederick County, VA; Madison County, VA; Orange County, VA; Rappahannock County, VA; Shenandoah County, VA; Spotsylvania County, VA; Stafford County, VA; Warren County, VA; Licensed throughout the Commonwealth of Virginia
About REOwned.net

This is the REOwned.net website with links and information about Northern VA Foreclosure and REO Properties. I am a member of the National Association of REALTORS, Virginia Association of REALTORS and the Northern Virginia Association of REALTORS. I have been a multiple recipient of the Multi-Million Dollar Sales Club and have qualified for the Top Producer Award for 2007. I am a licensed real estate agent throughout the Commonwealth of Virginia. I am a member of the MLS serving all of Northern VA which is called Metropolitan Regional Information System or MRIS for short.

I am a Foreclosure Specialist. Banks, lenders and mortgage companies are attempting to manage the surge in the number of foreclosure filings. The inventory of VA foreclosure properties continues to grow as more owners default on their mortgage obligations. Financial Institutions refer to foreclosure inventory as REO. REO stands for Real Estate Owned. Many banks have REO Departments and the sale of foreclosure real estate is handled by an Asset Manager. Foreclosure listings are assigned to experience real estate professionals for marketing. Banks review the qualifications of REO listing agents and regularly review the REO Specialist's effectiveness in liquidating bank assets in a timely manner and as closely to fair market value as possible. If you are an Asset Manager selling a Bank Owned property I provide timely and professional Broker Price Opinions (BPO's) to assist Marketing Coordinators and Asset Managers in setting a List Price for their REO properties. I have decades of marketing experience and your REO Asset will be fully exposed to the real estate market including multi-photo packages, slide shows, virtual tours and considerable Internet exposure on all the most popular real estate portals.

Like most Northern Virginia Real Estate Foreclosure Agents I represent clients as both a Foreclosure Buyer Agent and as a REO Listing Agent. In most cases, Foreclosure sales allow the homebuyer the opportunity to purchase homes, town houses and condos for below market value. For Buyer clients I offer Cash Back Rebates if approved by your lender and itemized on the HUD 1 at settlement. Find your dream home at a bargain, I do very detailed VA Foreclosure searches. I work with a wide variety of Foreclosure Buyer's from First Time Buyers to Move Up Buyers to Down-Sizers to Investors. Northern VA has a wide variety of foreclosure properties to choose from with foreclosure condos, foreclosure townhomes, foreclosure homes. With most of the inside


the beltway properties built prior to 1970 we have traditional ramblers, ranchers and cape cods closer-in to Washington DC. The further out you explore for your foreclosure home the more modern the architectural styles and the newer the properties. Whenever you consider a foreclosure purchase you should familiarize yourself with the foreclosure process and the local real estate market. Of course you should be able to count on an experience professional for foreclosure advice and market trends.

Pre-foreclosures allow you to buy properties directly from the owner before the foreclosure auction ever takes place. A short sale is another option for purchasing a distressed property prior to foreclosure however, a short sale requires agreement from the lender(s), first trust and second trust holders ... this is what is referred to as subject to third party approval. If a market sale, pre-foreclosure or short sale is not successful and the borrower is unable to avoid foreclosure then the lender will seek to sell the property through a foreclosure auction.

Find all the Virginia Foreclosure Listings, Bank Homes, Government Properties, Foreclosed House, Handy Man, Fixer Upper and Distressed Properties in Virginia. Real Estate Investors distressed properties and foreclosures listings can be provided current lists of foreclosed properties for sale. On a daily basis I am researching pre-foreclosures and foreclosures homes for sale in the VA MLS. I am able to provide foreclosure buyer clients with the most current listings of foreclosure real estate in Northern VA by automatic email. When a new foreclosure listing is entered in the MLS I can alert you by email hourly or daily. I can assist you in finding Virginia foreclosure listings that are aggressively priced to sell. Find affordable homes or REO real estate in Northern Virginia. Foreclosure homes for sale in the VA real estate market are still among the hottest properties in the nation.

As we are about to enter 2008, there is a lot of good real estate for sale in Northern Virginia including: foreclosure residential homes for sale, almost new foreclosure homes, investment property potential foreclosures.The residential resale homes market has been very stable in the more affluent Northern VA communities. Short Sales, Pre-Foreclosures and Foreclosures have been more concentrated in lower valued single family, town home and condo neighborhoods. The areas that have been harder hit by the Real Estate Market Bubble Burst have become foreclosure neighborhoods. Free Virginia Foreclosure Listings.

REO Marketing • Bank REO • REO Listings • REO Homes • REO Town Houses • REO Condominiums

Last Updated December 31, 2007
Site Map
© Copyright 2006-2008 John Thompson - Virginia REO Agent - reowned.net